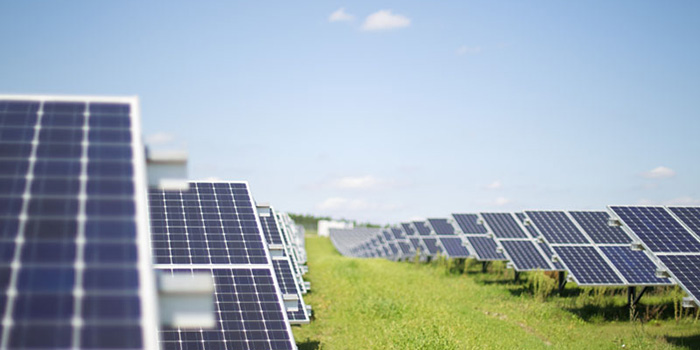 PROJECT Green Energy
Photovoltaic Power plant for ALEȘD production site
The project will install photovoltaic power plants on the ALESD production site in order to generate 100% renewable energy Romania
Photovoltaic Power plant 
As the energy industry pushes for renewable alternatives, systems are becoming increasingly decentralized. European countries have traditionally relied on a national grid system to distribute electricity, but with an increasing number of small power plants this is changing. 
The project objective is to install a PV power production of 1MWP on approx. 9.000 sqm of the factory roof of the Alesd production site. The purpose is to reduce the dependency of the grid and provide local power backup for critical installations. The technology chosen for the PV plant in Alesd is based on bifacial solar modules which are simplified double-sided panels, designed to produce energy by the light incident on the front and back of the panel. Its performance is much higher than that of an installation of the same size composed of single-sided panels. The bifaciality of the module could increase energy production between 5% and 30%. The bifacial modules with 30% more productivity represent the latest innovation developed in this field. In addition, while the previous panels have a life cycle of up to 25 years, the new panels are durable enough to last more than 35 years, with high performance even in extreme weather conditions.
Measures
Use technology based on bifacial solar modules which are simplified double-sided panels
IDN Involvement
We will provide assistance for the design of PV Technical Specification (ToR) and perform a technical economic comparison with the solution planned in the Feasibility Study performed for the project. We will also give a second opinion on the technical specification to secure an up to date, cost-effective solution, and a consistent ToR for the procurement of the Photovoltaic Power plant.