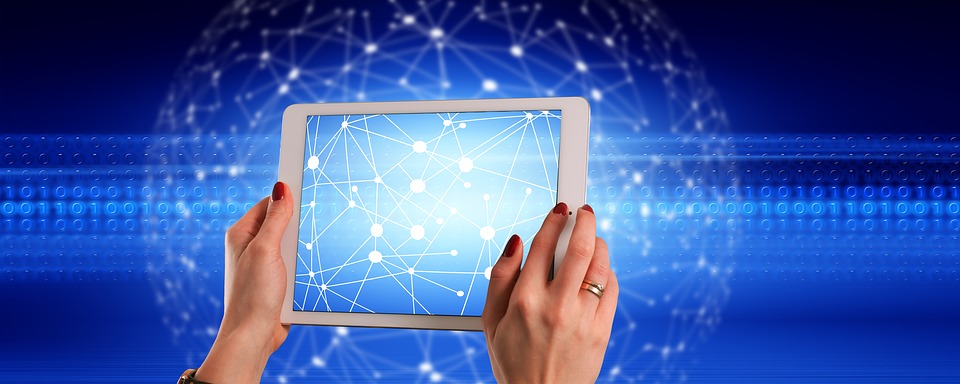 PROJECT Manufacturing
Supporting dual education in the challenges of Industry 4.0.
The project promotes the Vocational Education and Training (VET) sector by devising and disseminating the educational offer about the technological challenges of Industry 4.0. Poland
PARTICIPANTS
International Development Norway will cooperate with universities such as Politechnika Rzeszowska and Wszechnica UJ and with the company Pratt&Whitney.
OBJECTIVES OF THE PROJECT
Implementing new solutions for the Industry 4.0. requires upskilling employees' qualifications. The devising of an educational offer which corresponds with the requirements of the labor market is a challenge for the institutional partnerships of employers and the education sector.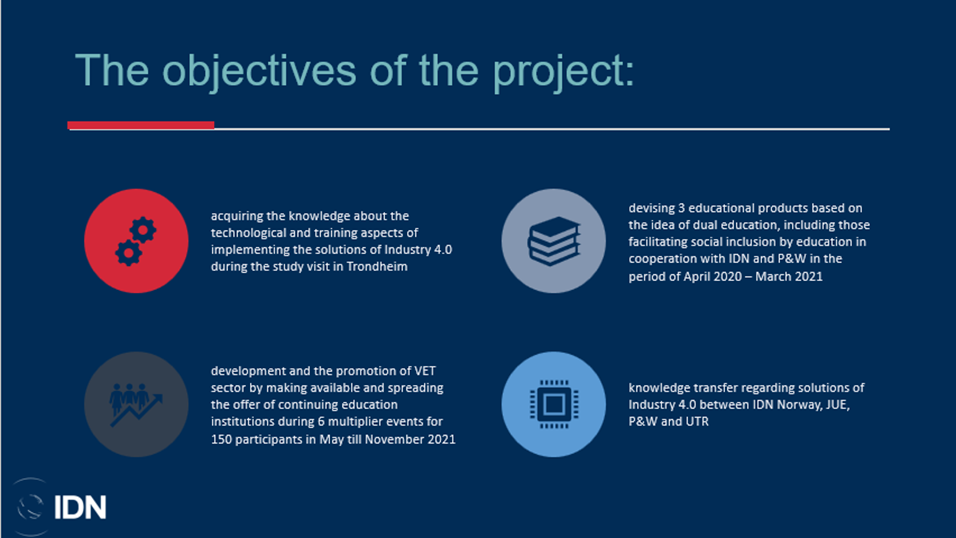 THE PROJECT
The project will include the development of following education modules and programmes:
VR (Virtual Reality) module of studies
This module, by means of VR, will simulate the service and maintenance of robotic stations.
Training programme "Competencies of Industry 4.0."
A training program for development of cognitive skills relevant to designing and implementing technological and organizational changes linked to the idea of Industry 4.0.
Training game programme
The game will present a fictional universe in which the participants of the training can test the functioning of heuristics (e.g. representatives heuristics, anchoring, and adjustment heuristics), strategies used in a rapidly changing environment and acting on the base of incomplete data.
International Development Norway will consult and seek for commercialization opportunities of the product and its further paths of development. Further, International Development Norway will develop realistic cases describing challenges and problems noted in Industry 4.0. implementation as an input to the programme.
The products will be available as Open Educational Resources (OER), which will increase the sustainability of the project. Thanks to the study visit in Norway, 15 employees of partner institutions will gain knowledge about the Industry 4.0.