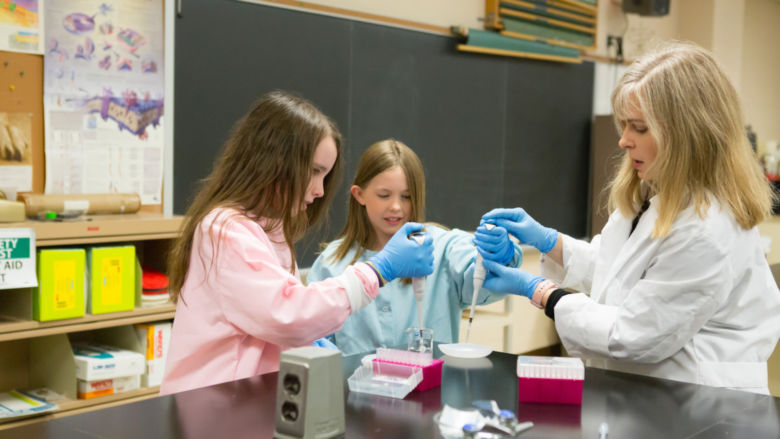 PROJECT Entrepeneurship
Improve STEM skills of teachers in Split-Dalmatian County
The project is intended for students and educational staff in primary schools with an emphasis on students with special educational needs - potentially gifted and highly motivated students with difficulties Croatia
Improving STEM skills of teachers and other educators in Croatian counties
This project seeks to strengthen the capacity of primary school institutions in Split-Dalmatia County, Lika-Senj County and gravitational areas with the aim of improving the STEM skills of teachers and other educators. STEM stands for Science, Technology, Engineering and Mathematics. This project wants to establish a regional science center based in Split with a branch in Gospić, and later it will be applicable in the entire Adriatic Croatia. These two centers will separate project activities for the establishment of a system strengthening STEM skills. The Split establishment aims to attract schools from the gravitational area in order to provide teaching staff, but also students with quality access to all necessary facilities for work in the STEM area and capacity development. Another goal will be to modernize the infrastructure and the procurement of equipment that will be used for the project activity. Such infrastructure and equipment will encourage the development of creativity and innovation, intellectual curiosity, planning, cooperation and joint sustainable action and create potential new funding sources such as crowdfunding campaigns. 
Measures
Establish a regional science center which strengthen STEM skills in primary schools

Improve STEM skills for teachers and other educators
IDN Involvement
IDN will participate in the establishment of a support system, exchange of experiences, evaluation and continuous improvement of strategies, programs and models of learning and teaching, practical work in class with an emphasis on STEM. 
IDN will also participate in the research process of examples of good practice from Norway as well as organizing a study trip and workshops in Norway.