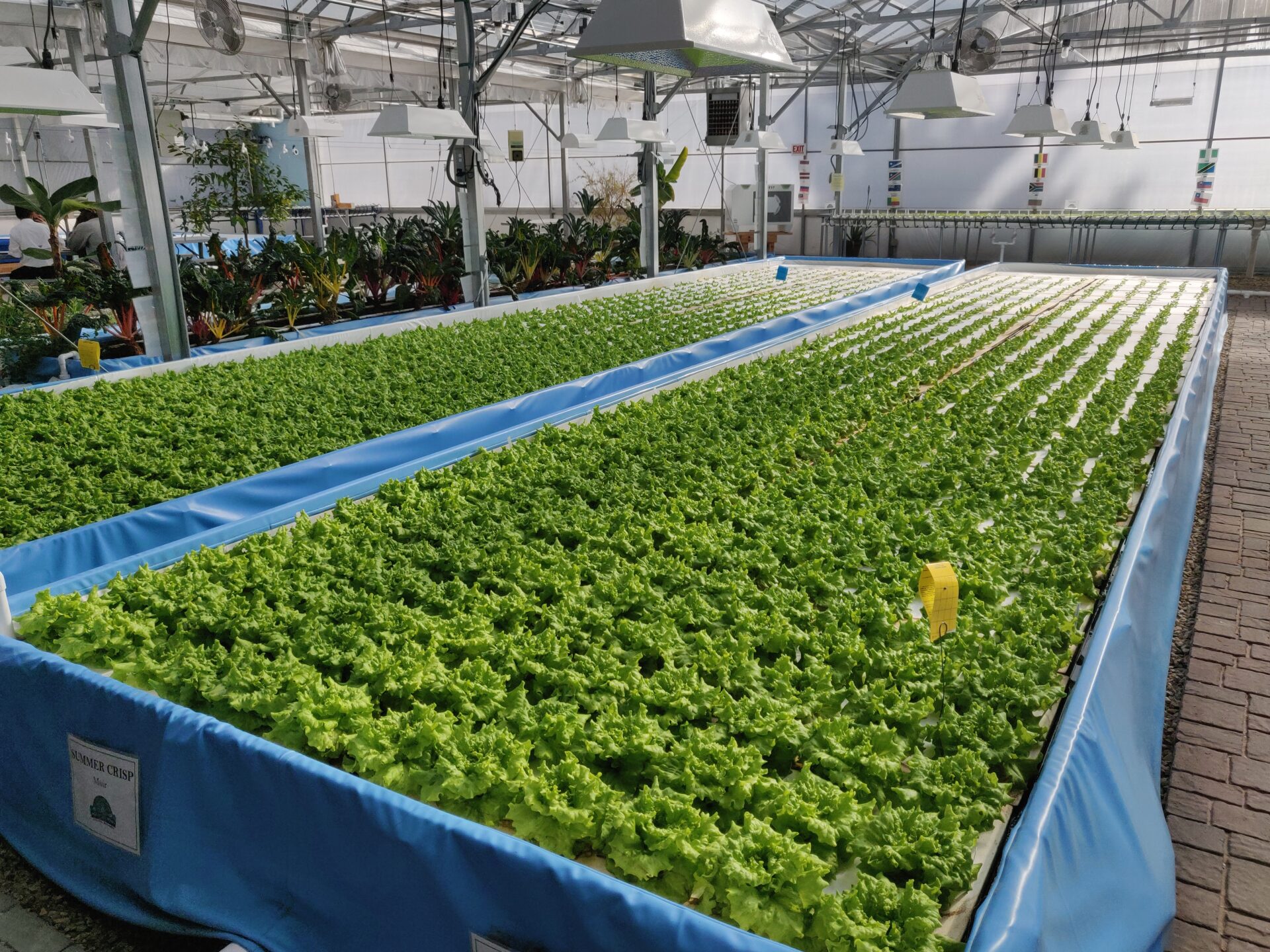 PROJECT SME Development
AmpliAqua – Hydroponic Farming For The Future
Food4Sustainability is a non-profit association which aim to pioneer a shift into sustainable food production using hydroponic methods in farming. Portugal
Sustainability In Food Production
Food4Sustainability is a non-profit association working towards solving large scale problems in bio-based food system; feed, fish, algae, vegetables, for climate resiliency. They aim to pioneer a shift from linear food production to a circular one, which will help with CO2 mitigation, land use, reduce chemical usage and water preservation. This will be relevant for regions where water savings are relevant and where there are vulnerabilities in access to fresh food.
Their AmpliAqua project is a fully operational unit of an Aquaponic System based on an innovative, proprietary IP that demonstrates how inland fish farming can adopt a sustainable and viable Aquaponic systems, by integrating new solutions for ensuring adequate solid waste management, avoiding fish off-flavour through cost-efficient techniques, and integrating advanced IT tools, unlike standard solutions used in traditional fish farming.
Measures:
Obtain a sustainable fresh food production unit.
Obtain a demonstrator of the integration of innovative technologies to solve aspects that are currently constraints on the development of sustainable aquaculture in inland regions.
IDN Involvement
IDN will undertake to develop the implementation of the aquaponics system, do project management, implementation of automation, control and monitoring systems, and waste management activities.