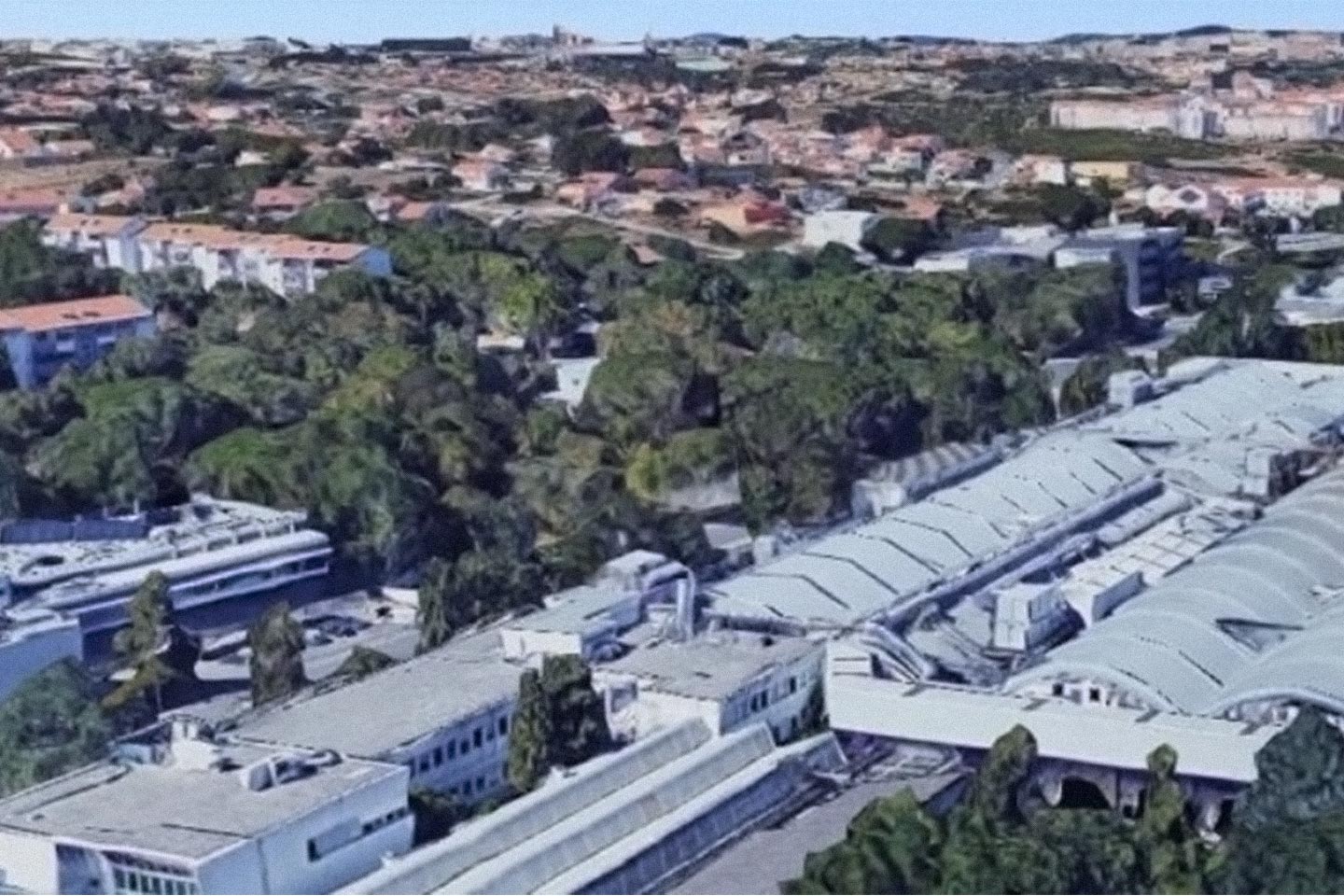 PROJECT Circular Economy Green Energy
Living Lab Sintra
An integrated initiative for greener neighborhoods Portugal
Rethinking sustainability for the Tabaqueira neighborhood in Sintra
Tabaqueira is a neighborhood created in 1964 in an industrial sector of the Sintra municipality. With the changes in economic activity and the city's goals for carbon neutrality, it is now the center of an innovative living lab project that will implement equipment for generation and use of renewable sources of electrical energy in buildings, urban mobility vehicles, and circular economy practices. The project resonates with Sintra's strategies for promoting circular economy to improve the quality of life of citizens, mobility in the neighborhood and actively integrate the population in a more sustainable lifestyle.
All measures under the project take into consideration the specificities of the neighbourhood and the local population and branch from four strategic priority axes: mobility, circular economy, energy, and buildings. Multiple initiatives are planned under each of axis, which are implemented in an integrated manner that will be ensured transversally by a digital platform that will serve as the command center of the Living Laboratory project in the neighborhood. This platform also has transversal measures that allow for monitoring, information management and communication and involvement with the community.
The great innovation of this initiative is the possibility of converting activities and sustainable actions of the local population into green points or credits that can be used for the exchange of other goods or services in the community.
Through an application that will use gamification strategies, it is expected to encourage community involvement in the measures planned and that will be implemented. The project also aims to provide the necessary conditions for the objectives to be met, be it infrastructure, financing, equipment, regular events, well defined goals, but it also considers as an essential part that the involvement and participation of the local population – which is what really sets the whole laboratory apart and gives it life. This innovative approach will enable the project to achieve goals and promote the long-term viability and sustainability of the laboratory. The constant contact and communication with the community benefited by the project is an essential part of its planning and execution, aiming at the best results for the end users and a relevant learning for all stakeholders.
IDN is one of the project partners and will provide know-how and expertise from having worked in more than 10 living laboratories in Norway. To ensure the success and smooth running of the live laboratory, a central data collection platform for all essential information of the implemented measures is foreseen. This platform will have information available to all stakeholders and will help key stakeholders to monitor the progress of the measures and the next steps. The platform will also serve as a monitoring panel for ongoing actions and measures, such as the control of green credits. Finally, the project includes the creation of a central building that will not only support several of the proposed measures but will also serve as the physical center for the entire laboratory.