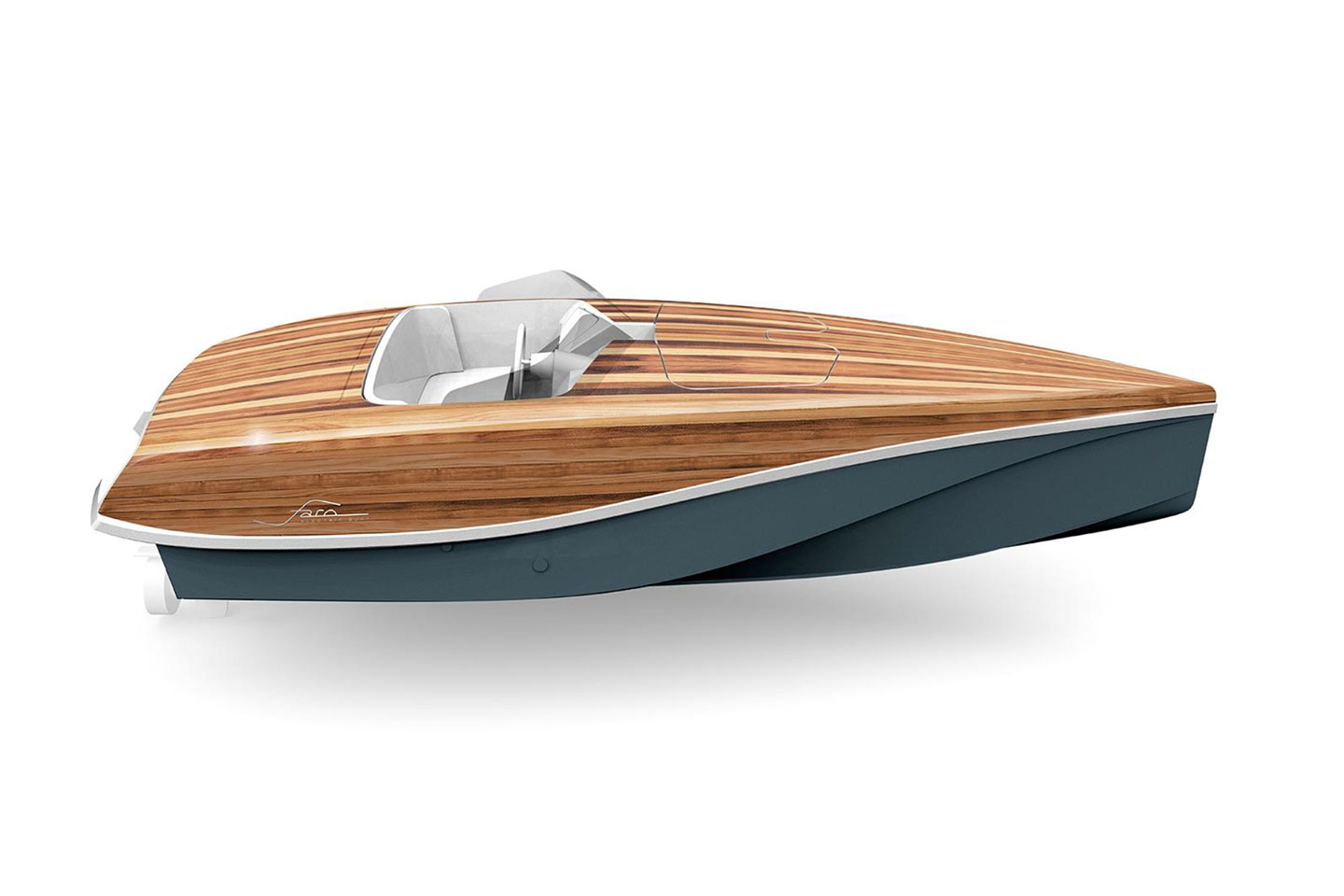 PROJECT SME Development
EL Boats
Electric Boats with Integrated Solar Power Electric Charging Docks Portugal
Designing an integrated solution for electric boats
Despite the consensus on moving away from fossil fuels, there are still few options of electric sea vessels in the market – and even less more integrated charging solutions that address the specific needs of boats. Eblueboat saw this opportunity and came up with the design of an innovative product that responds not only to the current energy paradigm shift, but also to the limits and constraints of sea transportation at the functional level.
Within the frame of this project, they are producing and commercializing two different products that can be sold together or separately: a fiberglass vessel incorporating a 100% electric motor and, associated with the vessel, a solar charging dock in order to protect, remove from the water and, at the same time, charge the batteries through solar panels and / or through wind energy, thus making the boat + dock set 100% autonomous. Such an integrated design is not yet available on the market. These products will contribute to competitiveness and sustainability of Portuguese companies within the scope of Blue Growth, seeking to boost, namely, the following sectors:
Ocean renewable energy sector;
Maritime industry, including innovative maritime transport technologies;
Shipbuilding and shipping (development of innovative products and technologies);
Nautical tourism.

This project is increasing the competitiveness of Portuguese companies within the area of Blue Growth.
By partnering with IDN, Eblueboat will achieve greater efficiency both at the technical level of the charger dock and at the commercial level, allowing sharing experiences and knowledge that will be very enriching for both countries. During the 2 years of the project, the partners plan to build and sell five boats and three solar docks, with the expectation of long-term sustainable economic growth. We intend to reduce the number of vessels with combustion engines and give the possibility to individuals and companies of Maritime tourism, who travel in more sheltered waters and with vessels up to 5m, to have a totally autonomous and environmentally friendly solution.