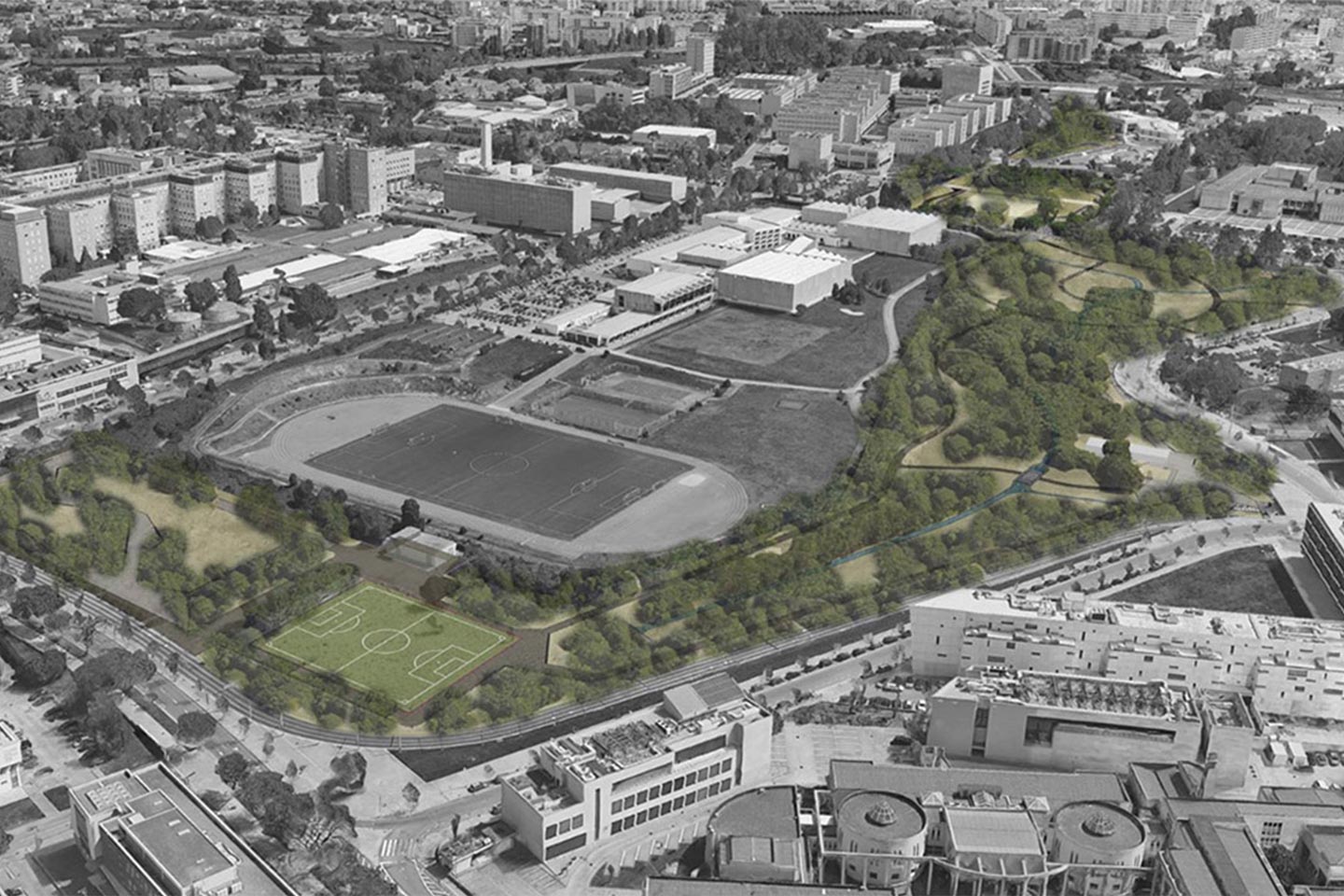 PROJECT Circular Economy Green Energy
Asprela + Sustentável
A new solar energy living lab in the city of Porto Portugal
Creating the first renewable energy community in the Porto region
Home to around 2mi people, the Porto district is one of the most important urban areas in the Iberian Peninsula. Aiming to achieve carbon neutrality before 2050, they are taking the lead with innovative and disruptive energy projects to also promote sustainable electric mobility, fight energy poverty, and transition to a circular economy model. That is why they selected the city of Porto's neighborhood of Asprela – the crib of Portuguese science and technology, according to the project promoters – to develop a living lab that combines initiatives on multiple fronts to create one of the most sustainable square kilometers in the country. The result will be a scalable urban ecosystem focused on decarbonization that can be replicated by other regions around the world.
The project brings together 14 parties from the public and private sectors to create a renewable energy community among more than 180 families and their surrounding infrastructure with two photovoltaic systems that will not only fully address their energy necessities but will also be stored for other uses – such as public vehicle charging stations. This will be done through the development and testing of second life batteries, which will provide key learnings on how to make the most efficient use of solar power. The area will be continuously monitored, and its results will be published on the Asprela+++ virtual hub. This system will allow for data collection on the impacts achieved through the implemented measures, such as reduction in greenhouse gas emissions, namely on buildings, vehicles, air, and water quality. The data and insights will then be shared with the public, with the goal of accelerating the development of new projects for energetic sustainability.
The "Asprela + Sustentável" was approved with the highest ranking among the projects that applied to the "Environment, Climate Change and Low Carbon Economy" programme, promoted by EEA Grants.
IDN will participate in the project to further its reach and expansion possibilities through matchmaking events and opening knowledge transfer possibilities. These will evolve along the three-year span of the project – since it is characterized by its experimental nature. Unlike traditional laboratories and experimentation spaces, the "living lab" allows testing public policies in real scenarios and without isolating variables, provide a more thorough observation of results, close to the final implementation.