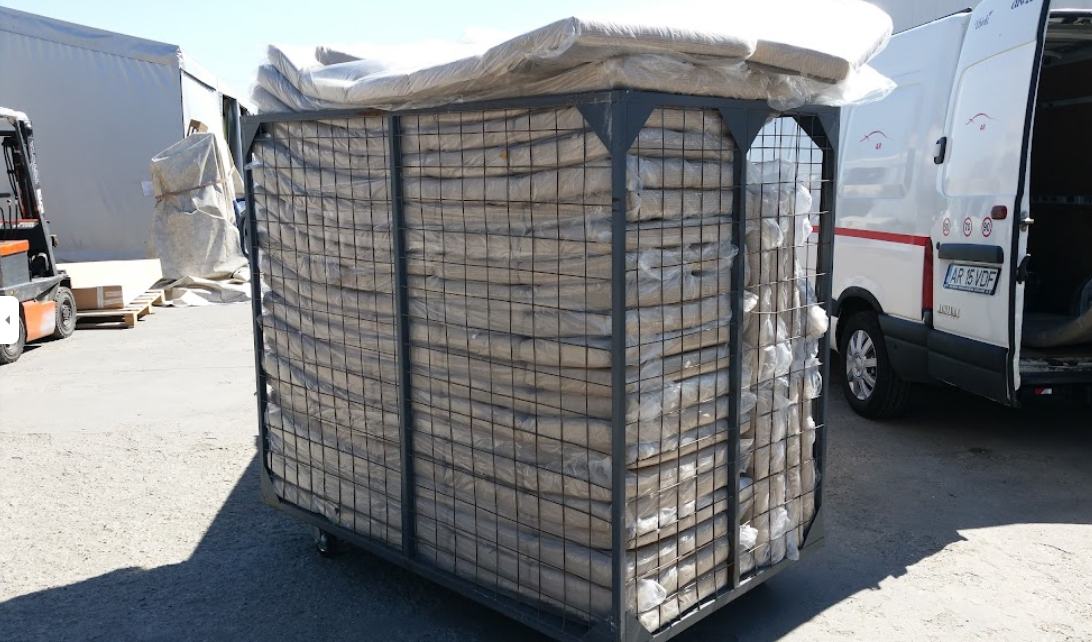 PROJECT Circular Economy SME Development Manufacturing
Greening SUPERBALL SRL production line
Improving and greening production of linen, while improving storage capacity Romania
Greener bedding
SUPERBALL SRL is a Romanian company founded in 2004 and a member of the Green Future Group. They specialize in the production of articles for sleeping: mattresses, pillows, duvets, mattress protections etc. They now seek to improve competitiveness by purchasing latest generation equipment and machines, creating green production line processes, extending the products inventory space with 6400 sqm (4400 sqm for finished products warehouse and 2000 sqm for raw material warehouse) and creating a research and innovation programme focused on improving the quality of current products and creating new features, designs and articles for the international markets, especially Norway.
Optimizing production
To achieve the green production line and improved logistics solution for manufacturing, operational management and Simulation tools will be used to optimize the production layout. This will be used in combination with Lean Manufacturing with Value Stream Mapping (VSM) and 5S Methodology to streamline the production process. Depending on the manufacturing industry, it is estimated that between 20% and 50% of total operating expenses are attributed to material handling – both materials and product. Optimizing the production layout can reduce costs by 10% to 50%. By integrating Lean concepts and principles into the design throughout the facility, the company will improve flow/throughput, capacity, and profitability.
A key component of the green direction of SUPERBALL will be to map sustainability and in particular the life cycle of products. An assesment of the life cycle, the customers and the production to evaluate unrealized potential will provide important data which will be used to create a final strategy for Super Ball to realize sustainability.
Measures
Create new green production line using Operational Management and Simulation tools
Using Lean Manufacturing with Value Stream Mapping (VSM) and 5S methodology to streamline process
Create Strategy with clear direction and long-term goals for sustainability
IDN's Involvement
IDN will use its extensive experience in the field to help design a more efficient, green production line. IDN will help integrate systems like Lean Manufacturing to give SuperBall access to top-of-the-line technology in manufacturing. IDN will also help create a sustainable strategy and branding. As part of this IDN will perform a two-day workshop where we will get to know the company and its production, evaluating unrealized potential, conduct a Life Cycle Assessment on key product types and get to know the customers and the opportunities for growth. From this knowledge a sustainability branding strategy will be created along with an action plan for sustainability