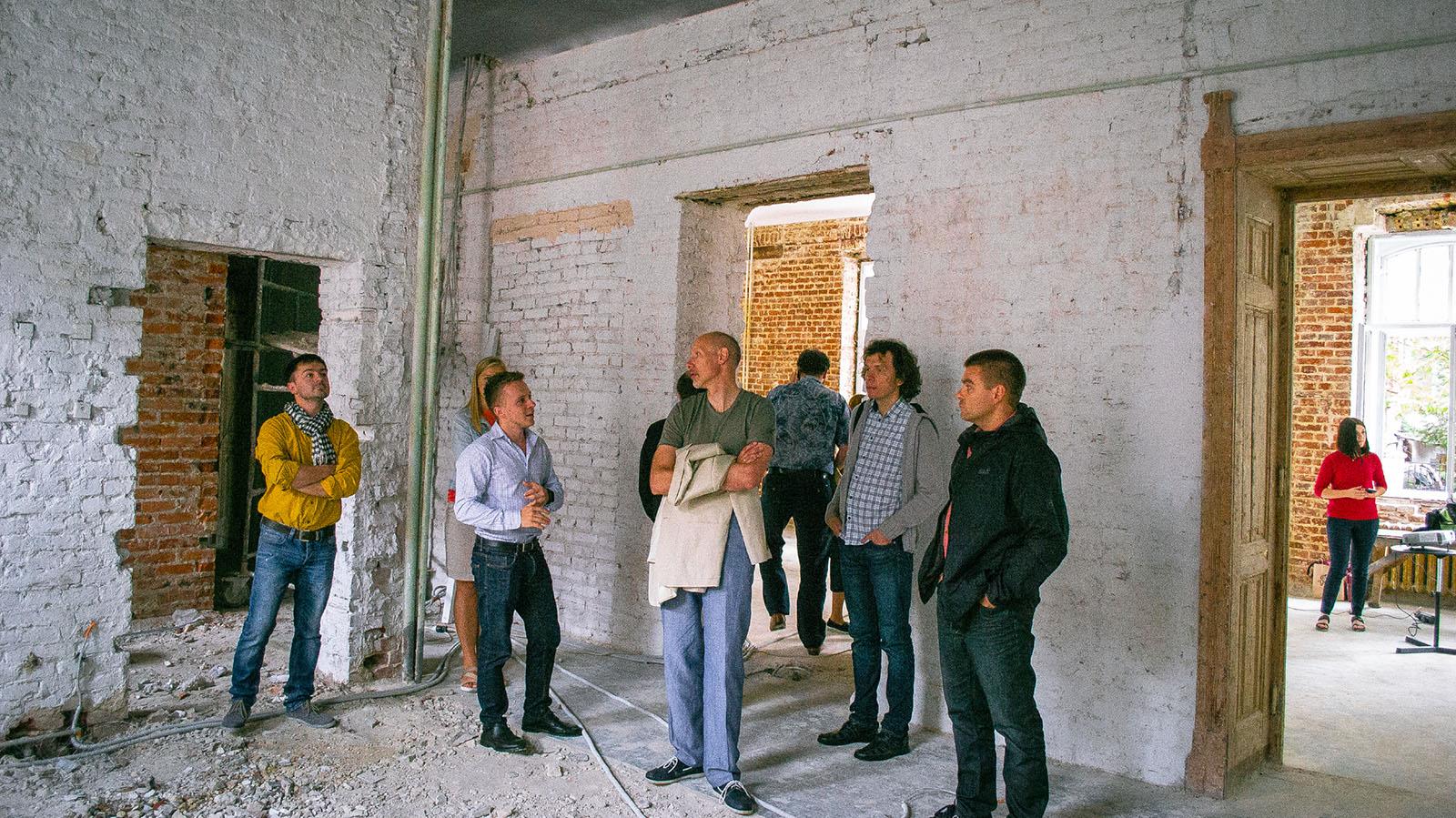 PROJECT Entrepeneurship Strategy & Policy
UNINI
Reducing the brain-drain from Ukraine by stimulating entrepreneurship and innovation. Ukraine
Creating an attractive and fertile business environment for Ukraine's entrepreneurial youth.
It was identified that Ukraine's economy could profit from the creation of value-added products to consequently lessen the rapid brain drain – which significantly obstructs the social and economic development of the country. Such a leap forward could lead to an increase in employment rates, including among IDPs and minority groups, along with the development of a more democratic and economically sustainable society. 
The main purpose of the UNINI project is to open the way for competence transfer from the Norwegian Innovation System to institutional capacity building for the Ukrainian Innovation System. This comprehends a series of priorities identified by the Norwegian team that goes from private sector development, to gender equality in business and good governance. The final aim is to develop and support SMEs and start-ups with innovative business ideas and investment opportunities.
The project's main target groups are:
Newly started companies with the need to get connected to professional networks, potential partners, markets, investors.

Entrepreneurs and SMEs with ambitions of starting or developing commercial technology companies.

Established SMEs with ambition for the internationalisation of business activities.

Norwegian Innovation Network players interested in the Ukrainian innovation potential and partnership opportunities.

Norwegian and international private sector players interested in cooperation opportunities with Ukrainian private sector players.

Ukrainian state/municipal institutions and chambers responsible for supporting innovation and SMEs on the regional level.

Ukrainian professionals with the ambition to lead Innovation infrastructure  – future iHUBs and Technology Park managers.
The project is organised in 7 Work Packages (WPs):
WP 1. Regional innovation partnerships and infrastructure

– secure local commitments and organisational solutions on local level.

WP 2. Entrepreneurship and start up services

– support entrepreneurship development through different set of pre-incubation and incubation services, training and promotion.

WP 3. Commercialisation of technology

– plan and test concepts for commercialization of technology from Universities and research institutes in Ukraine.

WP 4. International business development

– increase competitiveness of the existing companies (tenant companies and other SMEs with growth potential) through a business acceleration process that consists of developing market access and facilitating business partnering.

WP 5. Access to finance

– establish an interplaying mix of instruments to improve access to finance for entrepreneurs, namely: regularly run Seed Forum processes, establish a Ukrainian Business Angel Network that will strengthen existing SF activities, and prepare the Feasibility Study.

WP 6. Techno park in Kiev

– develop a decision platform to finance and implement a Techno Park in Kiev; prepare a Feasibility Study and a Business Plan.

WP 7. Project management

– provide support to all project activities, project promotion, monitoring and reporting.
UNINI accomplished the development of a vibrant startup ecosystem.
This new environment brought a heightened level of business and management skills among young entrepreneurs, a strong collaborative ICT and tech community and a significant growth in technology based SMEs. The UNINI project also payed great attention to equal opportunities, implementing and promoting social, economic and gender inclusion within the entrepreneurial ecosystem. Find out some success stories from the project here.
In numbers:
1 fully operational iHUB in Kyiv which expand its activities and capacities into Techno-Park.

3 new regional iHUBs opened in Chernihiv, Lviv and Vinnytsia.

371 residents across iHUB network.

148 resident and alumni startup companies.

362 events held across iHUB network.

4,663 unique events attendees across iHUB network.

15,000+ Facebook community members.

8,000+ Email subscribers.
Note: all figures are as of the writing of this report dated 23rd September 2016
See a list of all the institutions that cooperated with the project here.