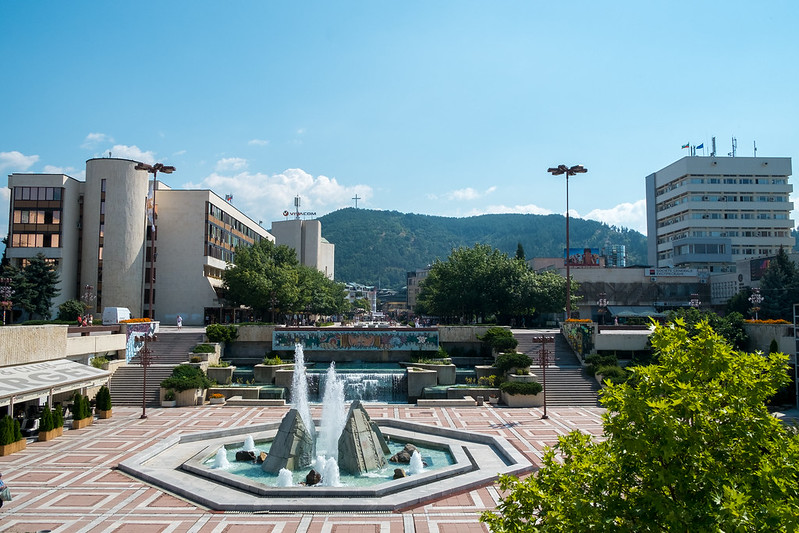 PROJECT Circular Economy
Implementation of Measures for Successful Adaptation to Climate Change
Increasing the capacity of four Bulgarian municipalities to deal with climate change Bulgaria
An intermunicipal project for climate mitigation
Societies and companies are increasingly working across borders to actively limit the threat of climate change. Accessible hot water systems, waste management and systematic control of the development are essential local mechanisms towards climate change adaptation. Change should be evident in all levels of society, but also training and competence must be readily accessible for this to be possible.
This project aims at increasing the capacity of four Bulgarian municipalities, namely Blagoevgrad, Simitli, Kocherinovo and Boboshevo, to implement innovative measures and technologies in the waste and energy sectors and to adapt strategic plans and programs concerning climate change. The goal is to provide specific training and tools to adapt to arising issues regarding climate change. 
Activities to reach the objective 
Specific activities to be conducted include actions to prevent biodegradable household waste generation, improving the energy efficiency of municipal buildings and reducing greenhouse gas emissions. The activities will lead to an increased capacity of Bulgarian municipalities to pursue sustainable policies towards reduced emissions and climate change adaptation.
There will be a 3-day training on mitigation measures and climate change adaptation for municipal workers, held by trainers with experience and expertise from Iceland and Norway. A visit from municipal experts in Oslo, Norway will provide local municipal workers with knowledge and experience, while promoting good practices borrowed from partners from Norway.
Mitigation measures and climate change adaptation in Bulgarian municipalities
Installation of solar hot water systems in 10 kindergartens and nurseries on the territory of Blagoevgrad municipality.

Creation of an electronic database of the green system of the city with the possibility of real-time updating and public access.

Installation of solar hot water systems in 8 kindergartens and 3 social institutions on the territory of Simitli municipality.

Pilot introduction of home composting of biodegradable waste (HCBW) in 600 households on the territory of Kocherinovo municipality.

Pilot introduction of HCBW in 600 households on the territory of Boboshevo municipality.
As a key partner of this project, IDN contributes with good practices acquired by experience, provided through workshops, meetings, and training of municipal employees. This will raise awareness of climate change in the local communities.