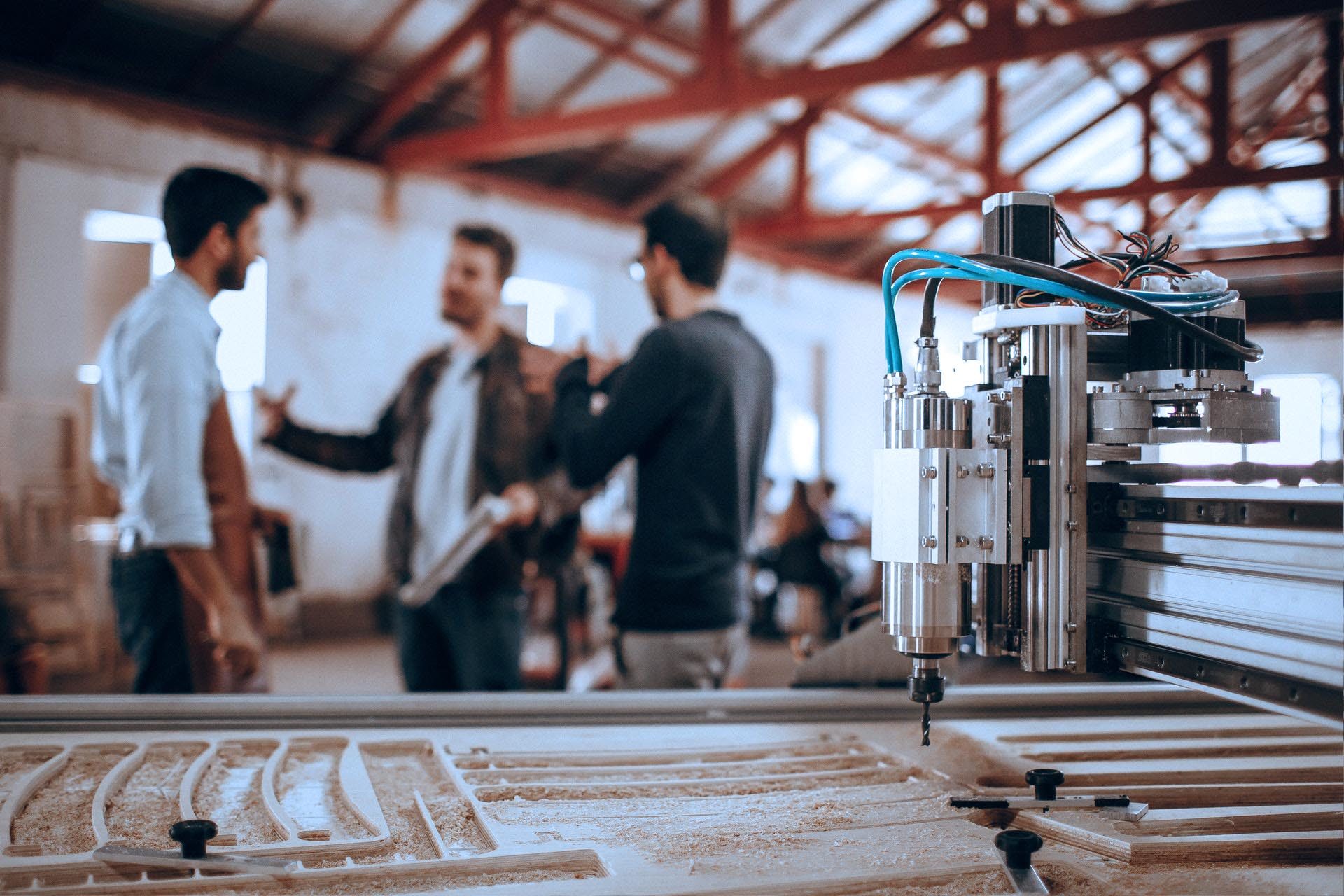 PROJECT Manufacturing SME Development
Greener Furniture for a Greener Future
Improving manufacturing processes and establishing a Zero Emission Factory. Bulgaria
Reducing the environmental impact of furniture making. 
The manufacturing sector is an important part of the Bulgarian economy and, especially in recent years, has been facing the challenge to implement greener production processes. Valiyan is one of these companies and has been a leading exclusive furniture producer on the Bulgarian market since 1999. The company produces custom made furniture and completes interior for residential and business premises, hotels, restaurants, bars and cafés. With this project, they plan to establish a Zero Emission Factory, delivering high-class furniture following greener and more environmentally friendly practices. The investment will also help Valiyan to significantly increase the production capacity and offer better working conditions to the employees. IDN assists in the project by facilitating international knowledge exchange and project cooperation, with focus on entrepreneurship, green business innovation and local economic development. This assistance will come into two main work packages:
Production Layout & Process Improvements (PLPI)
Depending on the manufacturing industry it is estimated that between 20% and 50% of total operating expenses are attributed to material handling – both materials and product. Optimizing the production layout can reduce costs by 10% to 50%. By integrating Lean concepts and principles in the design throughout the facility will improve flow, capacity and profitability.
Zero Emission Factory
The Zero Emission Factory concept assumes that all inputs are considered as valuable outputs, converted to final products or adding value to existing processes or opening to new business opportunities. By assessing the operation model of the new Valiyan factory and preparing an action plan towards transformation it into a (almost) zero waste and emission factory. Introducing this model of manufacturing will strengthen the environmental performance of the company but also should also increase efficiency of the company operations.
The project will increase competitiveness in the manufacturing sector and enhance business cooperation between Norway and Bulgaria. Additional outcomes of the project are:
Gained cost savings from the introduction of new organization of the working process and new layout of the equipment achieving one flow production process as well as from elimination of defective products as a result of improper working or storing conditions;

Decreased CO2 emissions from the furniture production based on the elimination of some of the emitting processes we use now;

Decrease in energy consumption for heating, lighting and production due to the new way of work;

Increase of revenues and profits based on increased production capacity and new organization of work;

Decreased air pollution from the lacquering and wood processing activities based on implementation of cyclone air filters;

Elimination of generation of wastes by direct burning of the gathered sawdust;

Ensured better and healthier working conditions for all 141 employees;

10 permanent green full time jobs created.