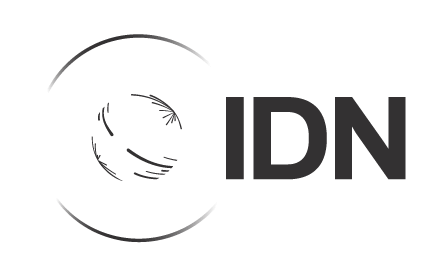 Smart manufacturing with Industry4SME
IDN and ICB Digital are developing a cloud-based Smart Factory solution for manufacturing SMEs - supported by Innovation Norway. The development takes place in close collaboration with manufacturing partners.
Supported by Innovation Norway, IDN and technology partner ICB Digital is developing a Cloud-based Smart Factory solution for manufacturing SMEs. The development takes place in close collaboration with manufacturing partners.
The challenge
Going digital and running a digitalization project has become priority number one on the agenda for many enterprises in all sizes and various sectors of the economy. Digitalization and automation are transforming manufacturing in several ways including intelligent products communication (IoT), digital supply chain, automation based on robotics and computer-aided manufacturing and automation of internal processes.
However, researches show that so far mostly large enterprises have managed to empower their digitalization projects, supported by extensive investments into IT infrastructure and human capacity. Considering that for larger enterprises enabling the SMART factory could be a matter of planning and managing their available IT budgets, for the small and
medium-sized business, keeping up with the new digital market trends is a challenge in terms of available financial and human resources.
Looking at the European level statistics, only 5% of SME enterprises have started their digitalization projects. If we look into details into the Norwegian manufacturing industry, we won't be able to see much better results. Moreover, the industry is literally struggling for the past five years, not being able to generate profit and to grow.
The solution
IDN and its partners aim at developing an Industry 4.0 solution that is affordable, accessible and relatively easy to integrate and tailored to the business needs of the customers, this will enable manufacturing SMEs to become Factories of the future.
The main objective of Industry4SME is to offer an affordable pay-as-you-go Industry 4.0 solution in the cloud (Microsoft Azure), tailored to the production processes of small to medium enterprises. The platform will drive the digital transformation of the production in the direction of smart maintenance, digital supply chain, and new data-driven business models.
Following the key Industry 4.0 design principles, Industry4SME aims to inter-connect business-level software systems (such as ERP, PLM, CRM) with operational data from the field, thus allowing observed manufacturing operations to be compared against planned. In a contribution to the third Industry 4.0 pillar, the system will support human operators in their day-to-day decision-making tasks.
For more information about the development of the Industry4SME-product, please contact Project Manager Rune Stølan.